Do you know the origin of the National Day?
Under the leadership of the Communist Party of China, the Chinese people have won the great victory of the people's revolution. On October 1, 1949, the founding ceremony was held in Tiananmen Square, Beijing. The establishment of New China realized the independence and liberation of the Chinese nation and created a new era of Chinese history. On December 3, 1949, the Fourth Session of the Central People's Government Committee accepted the recommendations of the National Committee of the Chinese People's Political Consultative Conference and passed the "Resolution on the National Day of the People's Republic of China", deciding on October 1 each year, that is, the great day that the People's Republic of China was proclaimed. For the National Day of the People's Republic of China.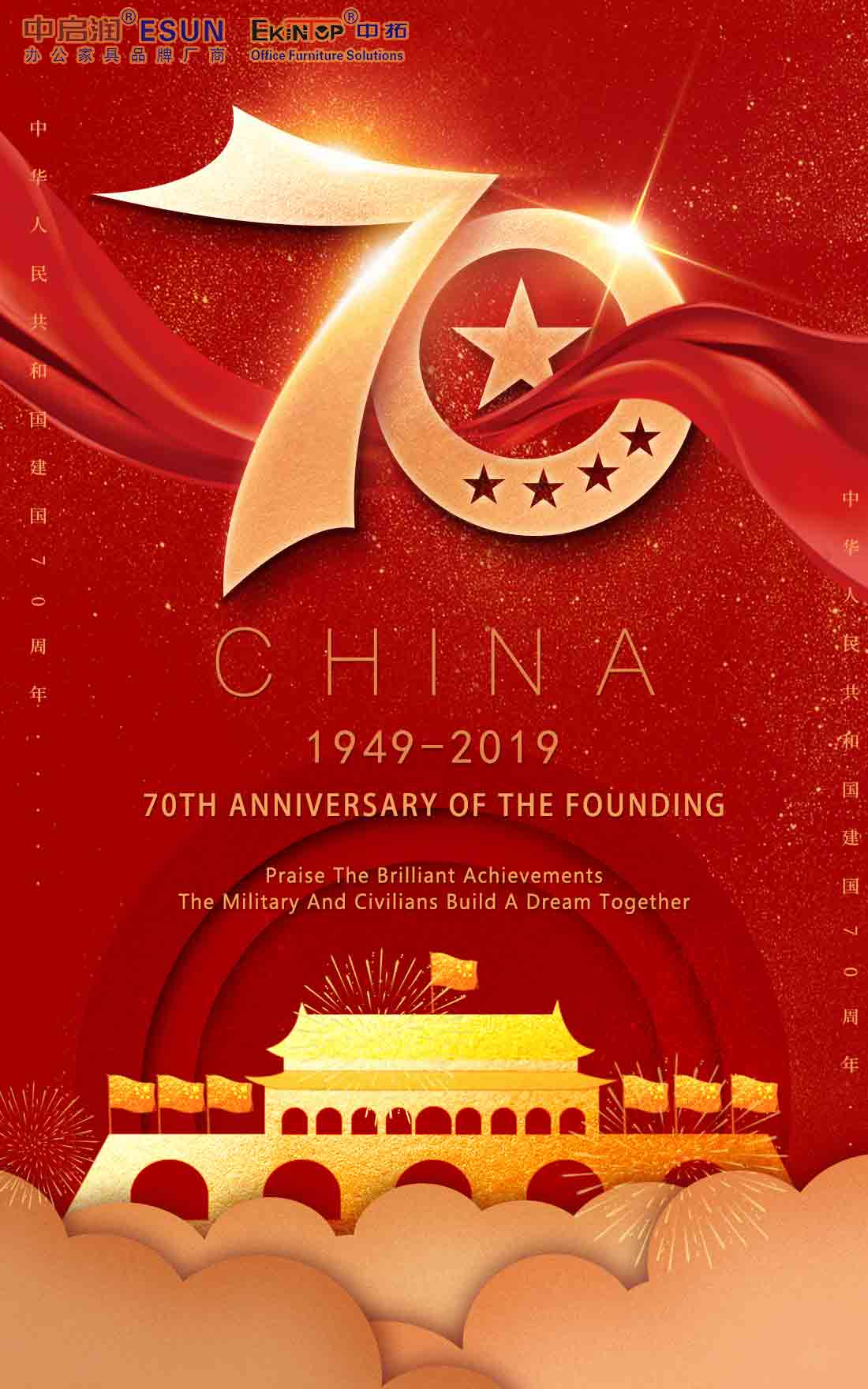 Kintop office furniture company salesman does not have a holiday! If you need our products (office desk, office chair, file cabinet, office sofa, coffee table, TV cabinet, conference table, etc.), please contact us, we will be happy to help you!
Finally, I wish our great motherland a happy birthday! Long live the motherland!
Foshan Esun Furniture Company Limited